Tianjin Tianduan Press Co., Ltd. is one of the machine tool enterprises belonging to China General Technology Group, an important state-owned backbone enterprise under the direct management of the central government, referred to as Genertec Tianduan Company. Tianduan is located in Tianjin City in 1956, and it's the birthplace of the first hydraulic press in China. Tianduan has a national enterprise technology center for hydraulic press design, the research center has more than 150 engineers for design and engineering.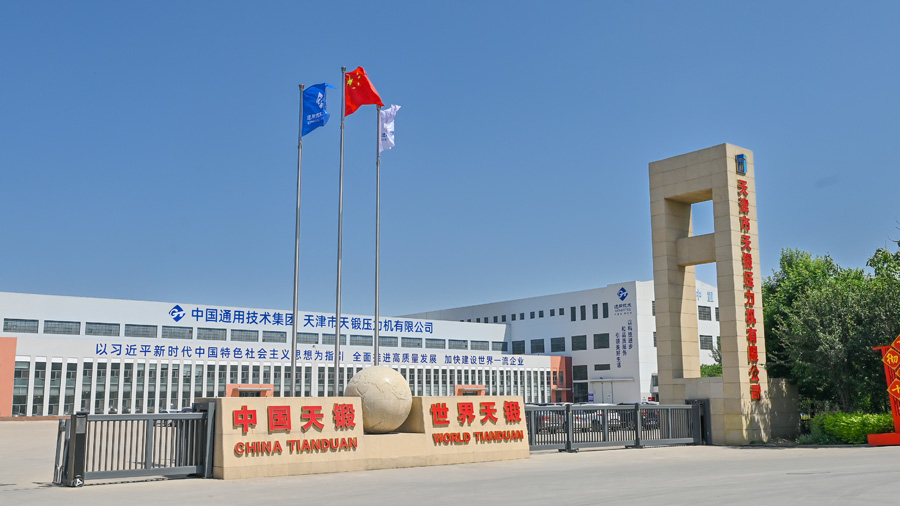 Tianduan's main products are heavy hydraulic presses and their complete sets of production line equipment, which serve many fields such as new energy, automobile manufacturing, ship transportation, rail transportation, petrochemical industry, light industry and household appliances, etc. We are committed to providing customized turnkey projects and total solutions for our customers. The company insists on promoting high-quality development by scientific and technological innovation, and has successfully developed a number of new products, new technologies and new techniques. The order volume has increased year after year, and the product performance has reached the international advanced level and has been exported to the United States, Canada, Italy, Britain, Brazil and other countries and regions.
  The target of Tianduan is becomes one of the best machine builders in the world, we are vigorously carrying out scientific and technological innovation, product innovation, mechanism innovation, management innovation and business model innovation, continuously improving the company's core competitiveness and enhancing its core functions, serving whole world customers, meeting market demand, striving to become a world-class total solution provider of hydraulic forming equipment.